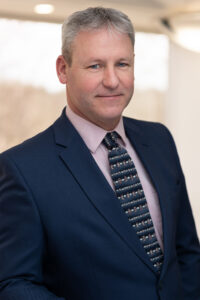 Daniel A. DeRoche, Jr., P.E.
Senior Highway/Construction Engineer
Mr. DeRoche leads our construction services section with over 24 years of experience in highway engineering and design for both public and private sector clients.  As Senior Construction Engineer, he works on various stages of the design of transportation improvement projects providing first-hand experiences to his and other staff's design work.  He is also responsible for field reconnaissance, construction inspection and utility coordination to address questions during construction. He has inspected utility and roadway projects throughout Massachusetts, New Hampshire, Connecticut, and Maine working for both public and private clients.