U.S. Route 1 Corridor Improvements
Attleboro, Massachusetts
Summary
VAI provided traffic engineering and planning services for this $2,000,000 project including intersection and traffic signal improvements along the U.S. Route 1 corridor associated with a proposed mixed-use retail development in Attleboro, Massachusetts.  Improvements included widening and reconstruction of approximately 1,700 feet of Route 1 from Highland Avenue to May Street, and approximately 750 feet of Angeline Street  to accommodate new travel lanes and turning lanes to improve capacity, 5-foot shoulders for bicycle access; traffic signal upgrades including Accessible Pedestrian Signal (APS) push buttons and countdown heads; drainage system modifications; utility relocations; sidewalk and wheelchair ramp reconstruction for ADA/AAB compliance; pavement markings and signing; and pavement milling and overlay.  Additional work included the analysis and upgrade of the existing coordinated traffic signal system at the intersections of Route 1/Highland Avenue, Route 1/Route 1A, Route 1/Angeline Street, Route 1/May Street and Route 1A/Newport Avenue.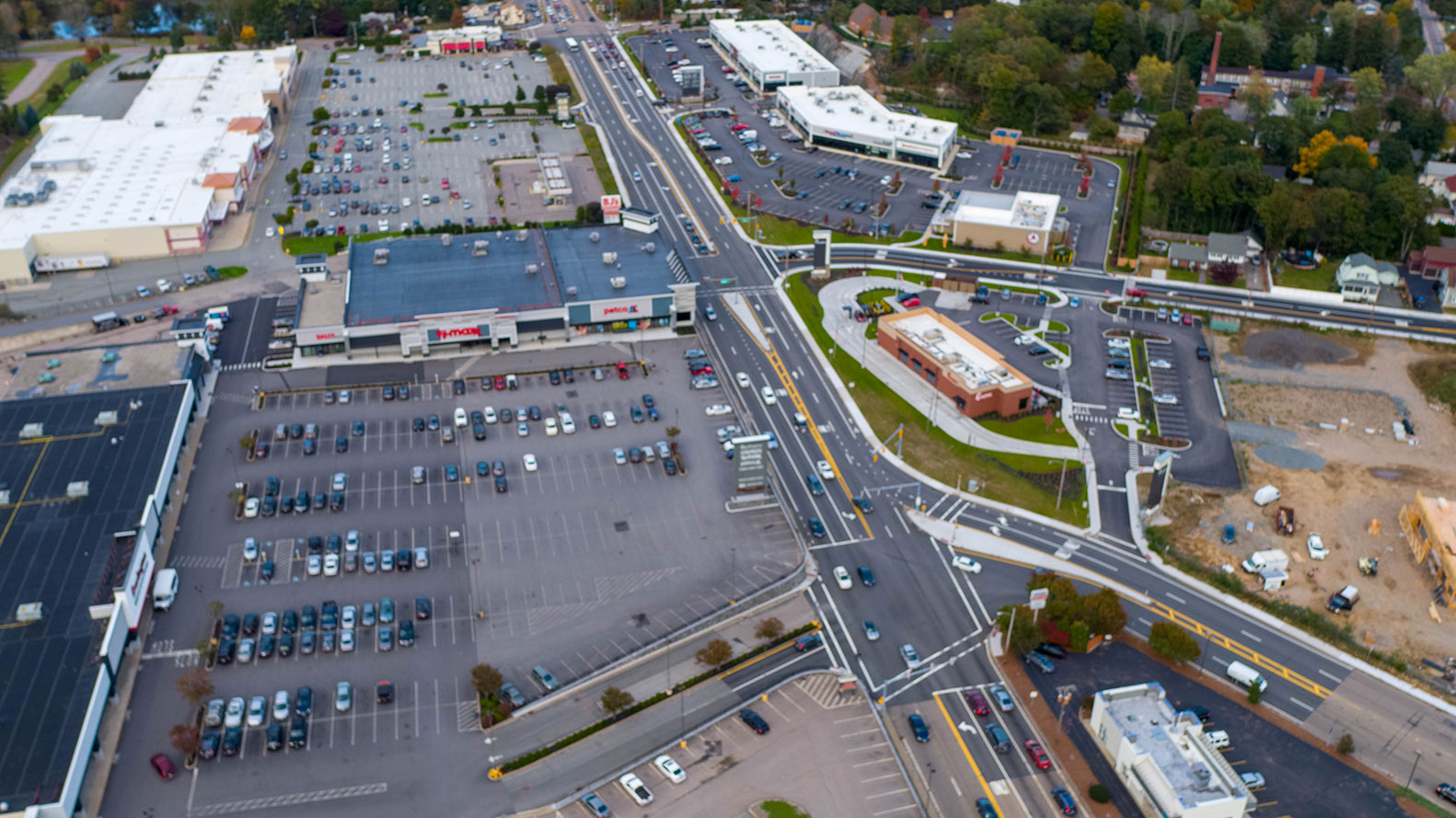 Planning & Design Services
Traffic Impact Assessment including operations and safety analysis, findings and recommended mitigation measures
Expanded Environmental Notification Form and Single Environmental Impact Report
Functional Design Report
MassDOT Application for Permit to Access State Highway
Preliminary and Final Design Plans, Specifications and Cost Estimate in accordance with MassDOT and Federal design guidelines and standards
Traffic signal design and system coordination
Construction Services
Preparation/attendance at pre-bid and construction meetings
Response to contractor questions and requests for information
Review of shop drawings
Part time on-site observation
Temporary traffic control plans for construction operations
Utility coordination
Project Managers
Stephen M. Boudreau, P.E.
Project Status
Complete – 2018
Contact Us
Get in touch with us today to collaborate on your next project.